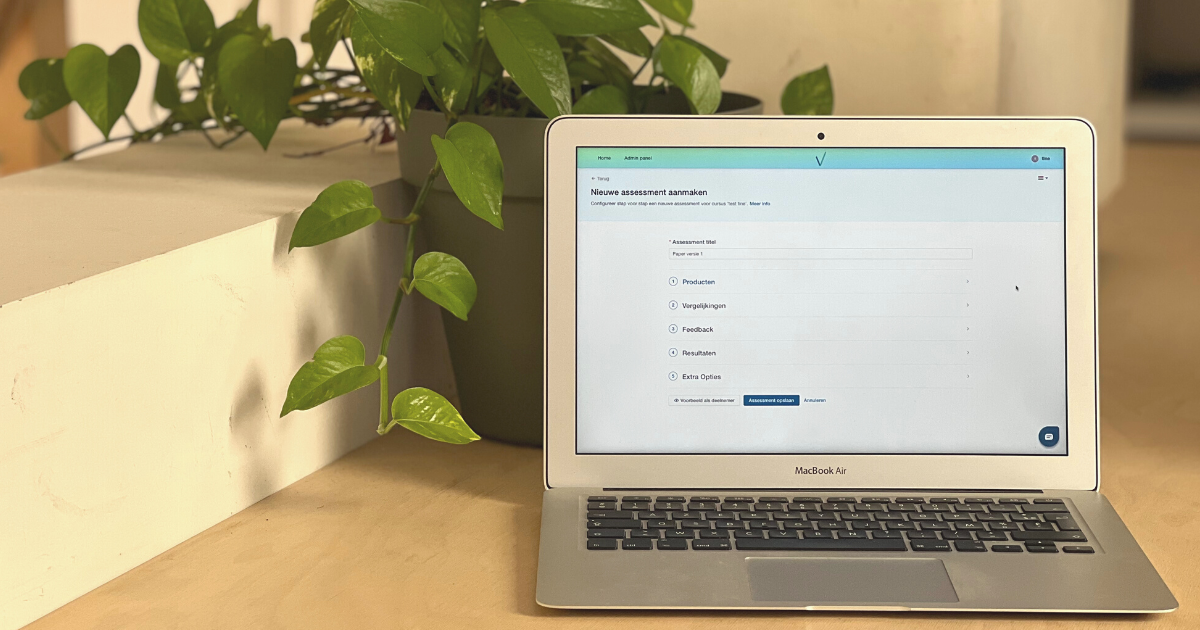 30 Aug

Update comparing tool

At Comproved, we have one goal and that is to help teachers, and by extension anyone who judges complex matters, to judge more easily and fairly. We believe that our comparing tool can be a great help in doing that. Therefore, it is very important to us that the tool is as user-friendly as possible. That is why we are constantly optimising it behind the scenes. Of course, taking into account the feedback we receive from you, our users. 

In recent months, we have been working on an update of the tool. The updated version will be launched on Thursday September 1st. But don't worry, essentially nothing will change! You will still be able to make comparisons and give feedback as you are used to. Only the setting up of an assessment, which is – especially for new users – quite complex, has been tackled.
What are the most important changes?
The structure of the set-up has been modified and is more logical. You now go through the 4 steps: products, comparisons, feedback and results. This way, you configure your desired assessment in an easy way.
Unclear formulations have been removed. Survey-wise, you are now guided through setting up an assessment by means of questions.
You will now find a lot of additional explanation under the info-icons. So, if anything is unclear, you do not immediately have to go back to the complete manual.
Under a 5th tab you will find extra options for the experienced user. These are not necessary to set up a good assessment, but can be useful for specific wishes.
There you go, we hope you are as enthusiastic about the updated tool as we are! With these adjustments, setting up an assessment will be even more intuitive. However, if you still have any questions, you can consult the revised manual. And of course you can always contact us with questions, remarks, feedback, etc.
Good luck!
The Comproved team